Aromatherapy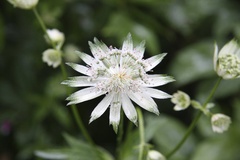 Aromatherapy massage is a massage therapy using highly concentrated plant oils, called essential oils, added to the massage oil or lotion. When you inhale essential oil molecules, messages are transmitted to the limbic system and affect heart rate, stress level, blood pressure, breathing, memory, digestion, and the immune system.
Make an appointment
Hattawej's massage treatments can be performed at my space in the south-center of Amsterdam or either in the space of you own home.
Topaasstraat 1, 1074 SX Amsterdam
0031 634 644 842 (private clients)
062333 6011 (hotels)
Bookings available from 10am till 10pm every day.

Treatment can also be provided anytime after 10pm or before 10am. A charge of 100% extra will apply.

A 50% surcharge is added for services outside those hours and bank holidays.