Reiki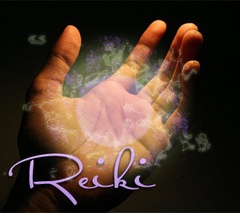 Reiki
Reiki is Japanese natural healing. Is a technique for stress reduction and relaxation that also promotes healing. This technique is possible to heal at any level of being: physical, mental, emotional or spiritual. A treatment feels like a wonderful glowing radiance that flows through and around you. Reiki treats the whole person including body, emotions, mind and spirit creating many beneficial effects that include relaxation and feelings of peace, security and well being.
Make an appointment
Hattawej's massage treatments can be performed at my space in the south-center of Amsterdam or either in the space of you own home.
Topaasstraat 1, 1074 SX Amsterdam
0031 634 644 842 (private clients)
062333 6011 (hotels)
Bookings available from 10am till 10pm every day.

Treatment can also be provided anytime after 10pm or before 10am. A charge of 100% extra will apply.

A 50% surcharge is added for services outside those hours and bank holidays.