Swedish/ Deep Tissue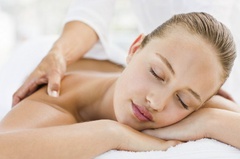 In Sweden, "Swedish massage" is simply known as classic massage. And that is exactly what it is, a classic treatment which represents the western standard of massage.
These western techniques use firm pressure and slow strokes that run along the muscles, concentrated on certain areas for maximum benefits according to specific needs or requests.
Make an appointment
Hattawej's massage treatments can be performed at my space in the south-center of Amsterdam or either in the space of you own home.
Topaasstraat 1, 1074 SX Amsterdam
0031 634 644 842 (private clients)
062333 6011 (hotels)
Bookings available from 10am till 10pm every day.

Treatment can also be provided anytime after 10pm or before 10am.

A 50% surcharge is added for services outside those hours and bank holidays.